A B C D E F G H I J K L M N O P Q R S T U V W X Y Z All
a
admin, admin
Agustia, Tri Sutrisna
Ahmad, Syarwan
, Department of English, Faculty of Education and Teacher Training UIN Ar-Raniry, Banda Aceh, Indonesia
Amin, Saiful
, Social Science Education Program Tarbiyah and Teacher Training Faculty Maulana Malik Ibrahim State Islamic University, Malang
Amir, Dinasril
Amir, Dinasril
, Department of Islamic Education, Faculty of Education and Teacher Training IAIN IB Padang (Indonesia)
Anidar, Jum
Anwar, Chairul
, Senior lecturer at Tarbiyah Faculty of Raden Intan Islamic State Instute, Lampung. Currently serves as a Dean of Tarbiyah Faculty.
Arief, Darnis
, Jurusan Pendidikan Guru Sekolah Dasar, Fakultas Ilmu Pendidikan Universitas Negeri Padang, Indonesia
Arono, Arono
, Department of Indonesian Language, Faculty of Education, Bengkulu University
Asmendri, Asmendri
, Department of Islamic Studies, STAIN Batusangkar
Asnawir, Asnawir
Aswirna, Prima
Aswirna, Prima
Azkiya, Hidayati
, Program Studi Pendidikan Guru Sekolah Dasar (PGSD), Fakultas Keguruan dan Ilmu Pendidikan (FKIP) Universitas Bung Hatta
Azmi, Hidayat Al
B
Bashith, Abdul
, Social Science Education Program Tarbiyah and Teacher Training Faculty Maulana Malik Ibrahim State Islamic University, Malang
Batubara, Juliana
, IAIN Imam Bonjol Padang
Bentri, Alwen
, Universitas Negeri Padang
Besral, Besral
Bustami, Hafni
C
Cahyadi, Ani
, IAIN Antasari Banjarmasin, Indonesia
D
Darmansyah, Darmansyah
, Jurusan Tekhnologi Pendidika, Fakultas Ilmu Pendidikan, Universitas Negeri Padang Padang,
Darmawan, Arief
, B.Ed., University of Syiah Kuala, Banda Aceh, Indonesia.
darmayenti, Darmayenti
, Adab and Humaniora Faculty of State Institute for Islamic Studies Imam Bonjol Padang,West Sumatera, Indonesia
Darmayenti, Darmayenti
, IAIN Imam Bonjol Padang
Daulay, Leni Agustina
, Department Of Mathematics Education, STAIN Gajah Putih Takengon, Indonesia
Desfitranita, Desfitranita
, Sekolah Tinggi Agama Islam Negeri Curup, Indonesia
Diniaty, Amirah
, Counseling Department, Faculty of Education and Teacher Training UIN Suska Riau
Diniaty, Amirah
1 - 30 of 193 Items
1
2
3
4
5
6
7
>
>>
Copyright © Al-Ta'lim Online Journal, Print ISSN 1410-7546 Online ISSN 2355-7893, All rights reserved 
Published by Faculty of Islamic Education and Teacher Training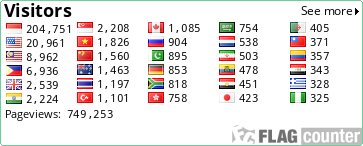 Al-Ta'lim Journal is licensed under a Creative Commons Attribution-ShareAlike 4.0 International License.